1. Panoramic view looking north from Coal Mine Road. The road spits at this location. Coal Mine Road goes to the right and an unnamed backroad goes to the left. The tilted sandstone on the horizon is the south end of The San Rafael Reef.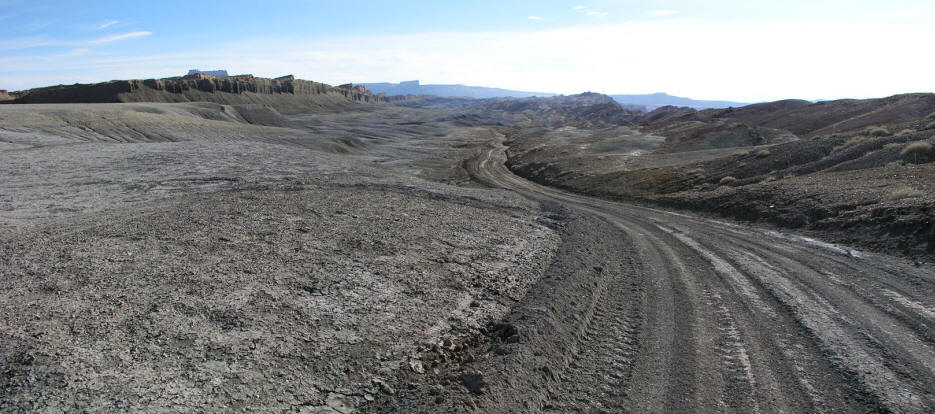 2. Panoramic view looking west on an unnamed back road. This road is not suitable for passenger automobiles. North Caineville Mesa on the left and San Rafael Reef on the right.

3. View is north looking at tilted sandstone caprock in the San Rafael Reef. The road passes between the last two formations. This leg of the back road weaves west and north from one moonscape drainage to the next after crossing Salt Wash.

4. View is east with the San Rafael Reef on the left. This area is just north from Factory Butte.

5. View generally south from a higher bench area. On the far left is the San Rafael Reef, in the middle right the top of Factory Butte is visible and on the right is North Caineville Mesa.